Associations & Accreditations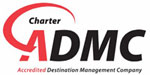 ADME's Destination Management Company Accreditation® program is designed to elevate professional standards and designate firms that demonstrate advanced knowledge and experience essential to the practice of destination management. The Accredited Destination Management Company® (ADMC) designation assists the meeting planning community by identifying and qualifying standards and criteria that are indicative of the highest quality destination management service providers.

As the pre-eminent organization for Destination Management Companies (DMCs), our mission is to define the DMC industry, uphold the highest level of professionalism, establish standard business and ethical practices, and promote the value of local destination management through member and industry education.

Exclusive St. Louis Member of The DMC Network. The network is a consortium of 26 of the leading independently-owned destination management companies across North America. Julie Greenspoon, President, served as treasurer on the Board of Managers of The DMC Network.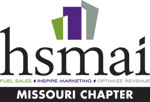 The leading source for sales and marketing information, knowledge, business development, and networking for professionals in tourism, travel, and hospitality. Julie Krull, DMCP, Director of Business Development is a Past President of the HSMAI Missouri Chapter and Casey Lindsey, Account Manager, serves as the chapter's current President.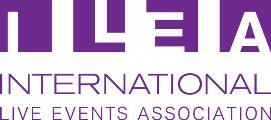 Educate, advance and promote the special events industry and its network of professionals along with related industries. ILEA strives to uphold the integrity of the special events profession to the general public through our "Principles of Professional Conduct and Ethics", acquire and disseminate useful business information, foster a spirit of cooperation among its members and other special events professionals, and cultivate high standards of business practices. Angie Weigel is the current President-Elect of the Board of Directors for the ILEA St. Louis Chapter.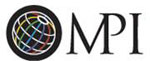 MPI believes that meeting and event planners serve a critical role in the success of business, and is committed to giving its members the very best in professional development, business opportunities and a vibrant industry community. Julie Krull is the President-Elect of the Board of Directors of the MPI St. Louis Chapter.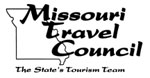 MTC's primary aim is to provide economic, social and educational benefits to its broadly based membership through professional development, public advocacy and cooperative state/regional marketing efforts.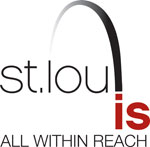 Explore St. Louis, the convention and visitor's commission for St. Louis,  partners with a wide variety of St. Louis area businesses and organizations to promote St. Louis as a world class destination for individual travel, leisure group travel and meetings and conventions. Destination St. Louis is proud to be a corporate member of the SLCVC.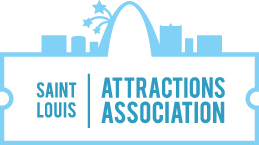 The Saint Louis Attractions Association is a not-for-profit organization formed in 1987 to exchange ideas, methods, and information pertaining to all aspects of the operation and administration of an attraction and its impact on the tourism industry. Julie Greenspoon and Julie Krull are past presidents of the St. Louis Attractions Association and Sue Albers currently serves on the Board of Directors.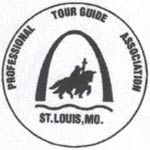 The Professional Tour Guide Association of Metropolitan St. Louis was founded in 2004 to raise public awareness of the tour guide profession and to insure the highest quality of services.