Awards We've Won
Destination St. Louis is a proud recipient of numerous event industry awards. The Association of Destination Management Executives (ADME) bestowed DSL with Achievement Awards for Best Innovative Event and Best Transportation Logistics. DSL is a multi-year award winner for the International Special Event Society (ISES) St. Louis Chapter Louie Awards for Best Corporate Designs. See below for a complete listing of all industry awards.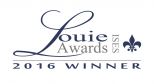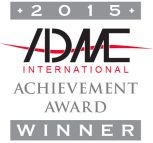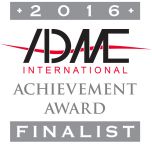 Click for photos of our award winning events
Industry Honors
Destination St. Louis is proud to have been honored by many of our industry association and peers.
2016 Julie Krull named Chapter Leader of the Year by Meeting Professionals International St. Louis Chapter
2012 Jeanne Whitworth named Rising Star by the DMC Network
2011 Debbie Bueckman named ADME Rising Star Award (Finalist)
2010 Julie Greenspoon named ADME Destination Management Professional of the Year (Finalist)
2010 Destination St. Louis named Industry Supplier of the Year presented by the St. Louis Area Hotel Association (SLAHA) and Hospitality Sales and Marketing Association (HSMAI) Missouri Chapter
2010 Julie Krull named Hospitality Industry Volunteer of the Year by HSMAI Missouri Chapter and the St. Louis Area Hotel Association
2008 Destination St. Louis named to the "Top 20 Companies under 20" by St. Louis Small Business Monthly
2008 Julie Greenspoon inducted into the St. Louis Attractions Association Hall of Fame
2007 Destination St. Louis named Industry Supplier of the Year by Experient, Inc.
2004 Destination St. Louis named Industry Supplier of the Year presented by the St. Louis Area Hotel Association (SLAHA) and Hospitality Sales and Marketing Association (HSMAI) Missouri Chapter
2004 Julie Greenspoon named a "Leading Female Business Owner" by Small Business Monthly
2001 Julie Greenspoon named one of the "Top 25 Most Influential Business Women" by The St. Louis Business Journal
1999 Julie Greenspoon named one of the "40 Outstanding Individuals Under 40" by The St. Louis Business Journal